Get inspired by some of the best Instant Pot meatloaf recipes around from the tender classic pork or beef meatloaf with BBQ sauce and a one-pot meal with potatoes and gravy to creative variations using egg bit molds and tasty sauces. Plus, after a comforting Sunday meal, you can look forward to leftover meatloaf sandwiches during the week.
---

America embraced meatloaf as an iconic dish. As a staple during the Depression, it helped extend precious protein farther, so that more people could be fed with less meat. To stretch the protein and make it less dense, an assortment of meats such as beef, pork, liver were ground up and mixed. Then carbs were added as fillers such as breadcrumbs, oatmeal, crackers, Japanese panko crumbs, rice, and /or minced vegetables. Ketchup or BBQ sauce adds flavor and moistness at an inexpensive cost.
Meatloaf is a refuge for leftovers and cycles back to also be the perfect leftover for sandwiches, wraps and casseroles.
WHY USE THE INSTANT POT TO MAKE A MEATLOAF?
The Instant Pot has the perfect environment to create a tender meatloaf. It pressure cooks the meat quickly while allowing the steam inside the pot to keep it nice and moist.
It's a great time saver to make a "One-Pot Meal" by cooking the meatloaf with potatoes and creating a gravy.
When it comes to meatloaf, you can make it classic or add a creative twist with new ingredients.
In our list below, we've collected a few classic Instant Pot meatloaf recipes and some with a creative twist, even making it look like a cupcake with mashed potato frosting – a great way to make mealtime fun.
---
---
1. CLASSIC Instant Pot Meatloaf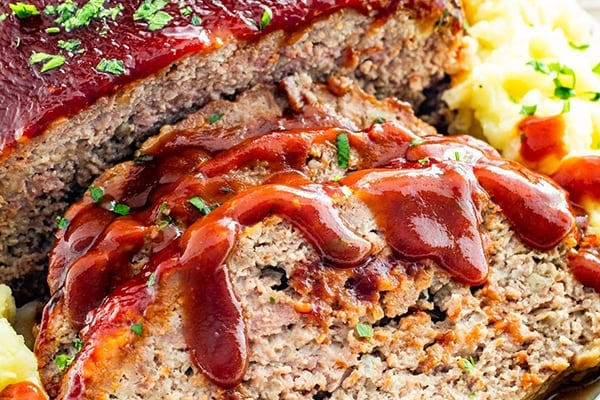 A handful of simple ingredients coming together to create a delicious and savory meatloaf made in a flash! Recipe from Craving Home Cooked.
2. Instant Pot Meatloaf WITH MUSHROOMS & CELERY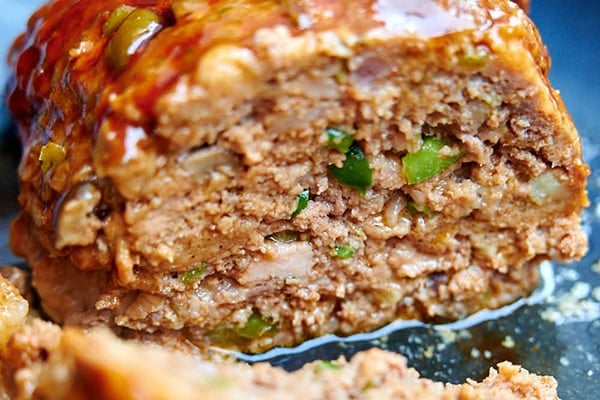 Succulent, juicy, moist, and full of savory, beefy, and porky flavors. Added mushrooms and celery in this recipe add even more flavor and improved texture. Every bite is a flavor explosion. This meatloaf recipe is a loose adaption of the Dinosaur BBQ restaurant's fantastic meatloaf recipe published in their Dinosaur Bar-B-Que: An American Roadhouse book. Get this recipe Craving Tasty.
3. INSTANT POT MEATLOAF WITH BARBECUE BACON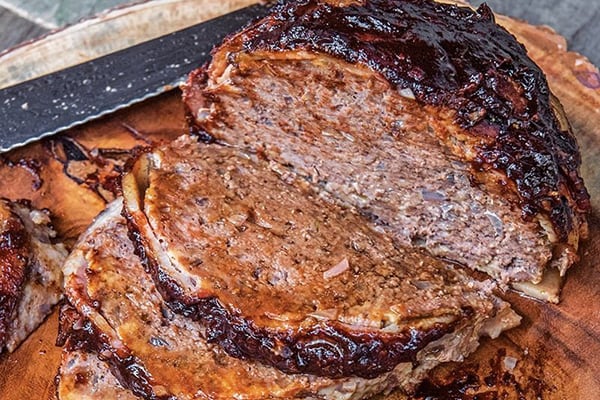 Comfort home cooking to the next level with crispy bacon and barbeque sauce, leaving enough leftovers to make sandwiches for lunch tomorrow. Your family will love it! Get the recipe from Instant Pot Eats.
4. Mediterranean Meatloaf Potatoes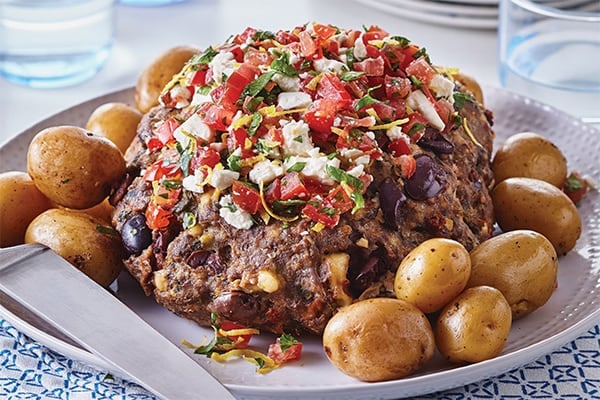 Moist and flavorful, and cooked in about forty minutes, this Instant Pot Mediterranean Meatloaf is bound to be a keeper. And with a fresh relish blanketing the top and creamy baby potatoes, all of your senses are certain to be awakened. Recipe from Cuisine At Home.
5. INSTANT POT MEATLOAF CUPCAKES WITH TERIYAKI GLAZE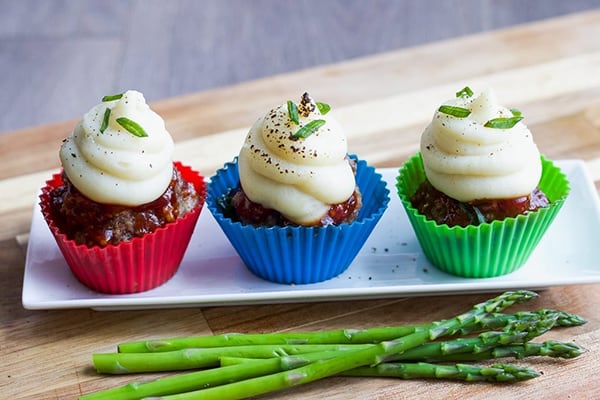 How cute are these individual mini meatloaf cupcakes? An untraditional meatloaf with a perfectly sweet teriyaki glaze. Recipe from Tried Tested And True.
6. Best Instant Pot Turkey Meatloaf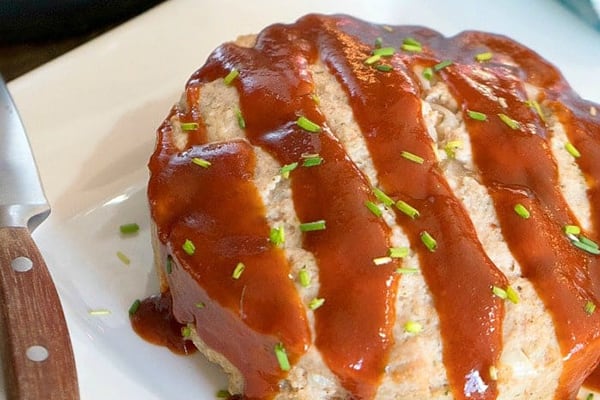 Packed with protein and full of flavor your whole family will love, this dinner is sure to please and makes great leftovers too! Recipe from The Typical Mom.
7. ONE-POT MEATLOAF & GARLIC PARMESAN POTATOES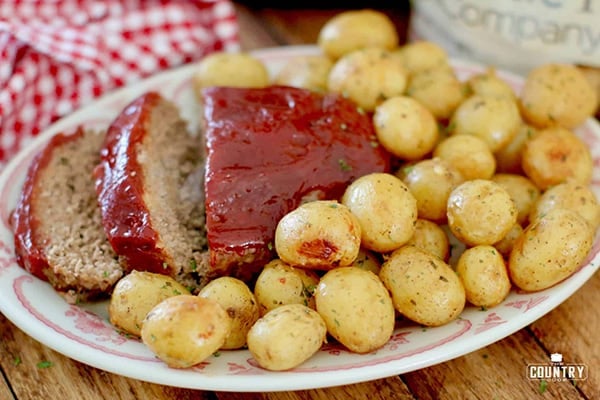 This Instant Pot meatloaf and garlic parmesan potatoes is a whole meal made right in the electric pressure cooker. Even if you don't have a pan that fits, you can still have tender, flavorful glazed meatloaf, and perfectly seasoned potatoes. Recipe from The Country Cook.
8.Mini Meatloaf in Egg Bite Molds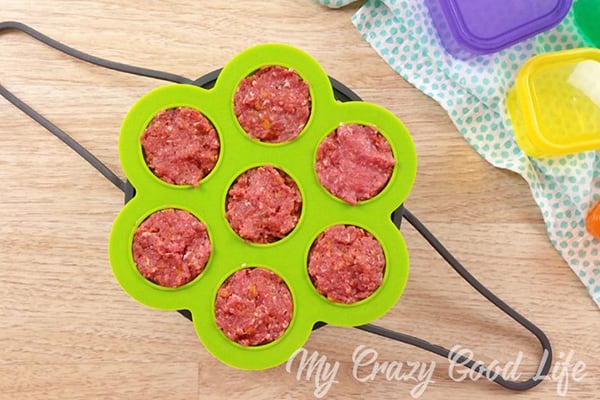 This recipe for mini meatloaf makes use of your egg bite or baby food molds! Recipe from My Crazy Good Life.
9. Sriracha TURKEY MEATLOAF WITH POTATO WEDGES
This Instant Pot turkey meatloaf with potato wedges takes an old-school comfort food combination of meatloaf and potatoes and spices it up with Sriracha. Wrap up the potatoes and then stack them in the pressure cooker under the meatloaf and prepare and cook an entire meal all at once and in under an hour. Recipe from Karen's Kitchen Stories.
10. Egg Meatloaf (Cha Trung)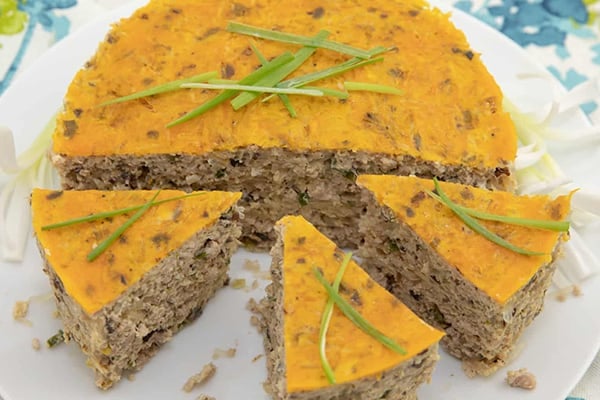 A revamp on a classic Vietnamese dish, the hearty Egg Meatloaf is a delicious combination of ground pork, eggs, crab meat, wood ear mushroom, bean thread noodle, fresh ingredients, and savory seasonings. Ever wonder how the restaurants get that golden layer on the egg meatloaf? There's a "secret" ingredients and technique to get that beautiful golden color. Recipe from Run Away Rice.
11. PHILLY CHEESESTEAK STYLE MEATLOAF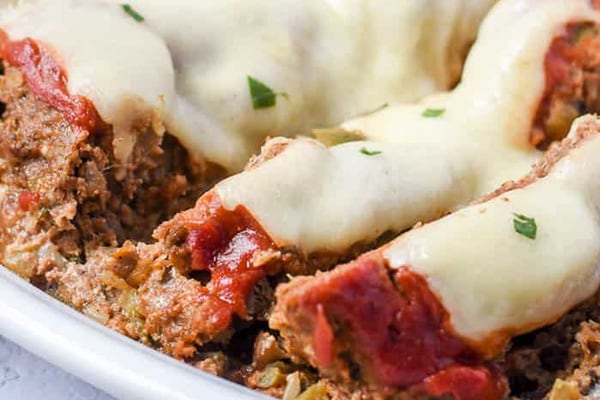 This meatloaf includes the awesome flavors of Philly cheesesteak, sautéed onions, green peppers, mushrooms, garlic, and lots of melty provolone cheese. Plus a homemade meatloaf sauce, and meatloaf seasoning for a juicy, flavorful meatloaf made in an Instant Pot pressure cooker. Recipe from Flavor Mosaic.
12. Low-Carb Cheesy Veggie-Stuffed Meatloaf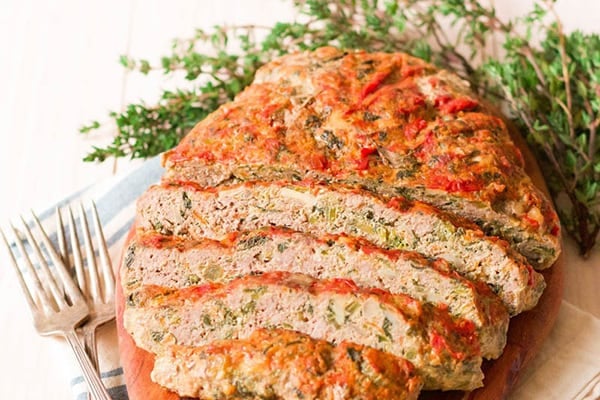 Need healthy, low-carb/keto comfort food that's packed with veggies and perfect for finicky eaters? Even the pickiest eaters will love this Low-Carb Instant Pot Cheesy Veggie-Stuffed Meatloaf! This gluten-free, primal recipe is made fast and easy in your pressure cooker. Recipe from All The Nourishing Things.
13. Meatloaf with Mashed Potatoes & Gravy (Low FODMAP, Paleo, Whole30)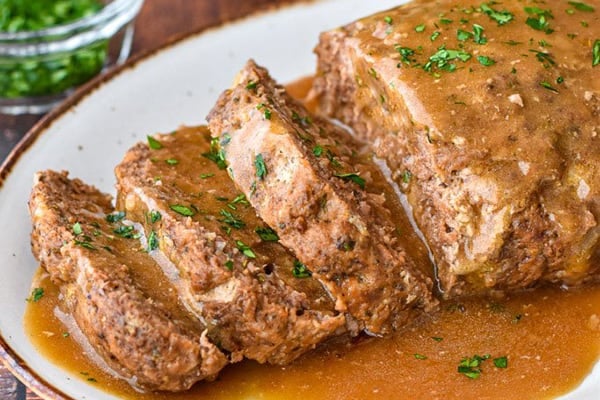 Super moist and tender, this Instant Pot Meatloaf with Mashed Potatoes and Gravy is all cooked in one pot and sure to please the entire family. An Instant Pot version of a classic, this meatloaf recipe is also low FODMAP, Paleo, and Whole30 compliant. Recipe from Good Noms, Honey.
---
SAVE THESE INSTANT POT MEATLOAF RECIPES TO PINTEREST